Google Develops AI Program to Detect Breast Cancer Faster Than Human
We live in an age where digital is the new norm. Digital transformation is taking place all around us. We have seen the rise of a new era in just over a decade, an age that significantly depends on intelligent systems and data science. Today, AI and Machine Learning has made significant leaps and deployed quite remarkable implementations. From chatbots to autonomous vehicles run on mobile apps, AI and Machine Learning have made its way in almost every industry, including medical & health sciences.

Today, breast cancer is a condition that affects many women across the world. Alone in the United Kingdom, there are more than 55,000 women who have been diagnosed with breast cancer every year. And when it comes to the United States, 1 in every eight women develops breast cancers.
The most common method to detect breast cancer is digital mammography, the X-Ray imaging of the breast, where radiologists are tasked with identifying abnormalities within the breast. On average, more than 42 million tests are performed each year in the United Kingdom, and the United States combined. Yet, radiologists are not accurate enough to spot or diagnose cancer in early stages.

To overcome this gap, Google has come up with an AI-based solution.
Recently, Google has introduced an AI program capable of detecting cancer faster than humans. It was a collaborative effort where Google partnered up with different medical institutions located in the United Kingdom and the United States. To develop the AI, Google has also partnered with the Cancer Research UK Imperial Centre, which is located at the Northwestern University in Royal Surrey County Hospital. By their combined efforts, the company has been successful in developing an AI model capable of analyzing mammograms effectively than human radiologists looking for breast cancers.

When it comes to breast cancer detection, accuracy is of vital importance. More than 20% of breast cancers are easily missed out during the initial screening, says the American Cancer Society. Furthermore, during the screening process, there were several cases recorded where the patient was asked to come back again and do the test because of false positives. In fact, at times, these cases were left with little choice than to perform biopsies to make sure that they do not have cancer.

At one of the occasion, Google says,
"Reading these X-ray images is a difficult task, even for experts, and can often result in both false positives and false negatives. In turn, these inaccuracies can lead to delays in detection and treatment, unnecessary stress for patients and a higher workload for radiologists who are already in short supply,"
Hence, Google set upon a task to create an intelligent AI model that was able to remove such intricacies. It came up with an AI-powered model that was able to screen and detect mammograms more accurately than their human counterparts. To do so, it was first put to test where it performed the scanning for more than 76,000 women mammograms from the United States and more than 15,000 women mammograms from the United Kingdom and the results came out pretty astounding.
Google reports that the results generated by the AI-powered model were far better than those produced by the radiologists in both the countries. The model showed a 5.7% reduction of false positives and a 9.4% reduction in false negatives for the United States mammograms of 3000 women. And a 2.7% reduction in false negatives and a 1.2% reduction in fall positives for more than 25,000 mammograms produced in the United Kingdom. Google also confirmed that the AI model was able to screen better despite having relatively less information as compared to their human counterparts. Human experts had a patient's history to their expense whereas the AI model didn't have such data.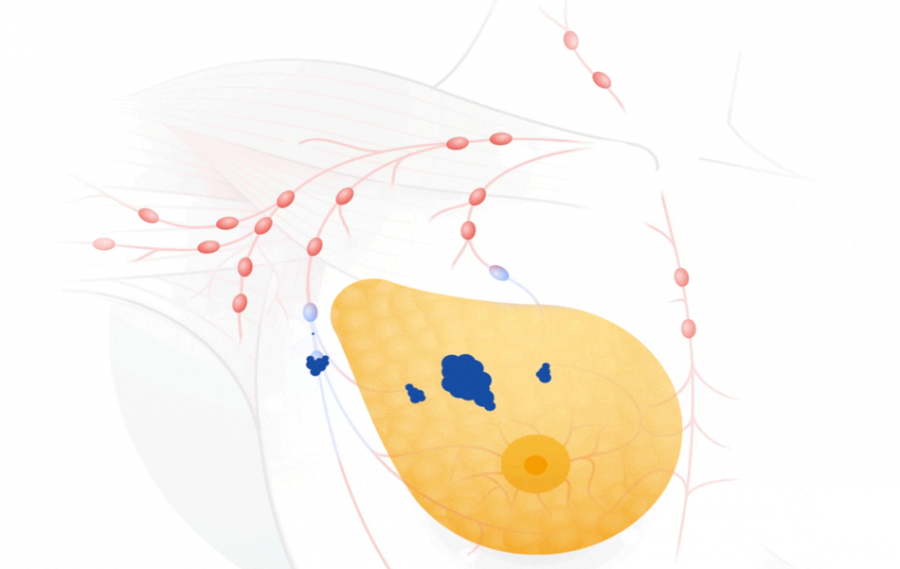 At the same time, Google also checked whether the AI model is capable to detect and make readings for generalized mammogram data. Here Google trained the AI model to only collect information from the women located in the United Kingdom and then evaluated that dataset from women in the USA.
They observed a 3.5% reduction in false positives and an 8.1% reduction in false negatives.
On one another occasion, Google further stated,
"Looking forward to future applications, there are some promising signs that the model could potentially increase the accuracy and efficiency of screening programs, as well as reduce wait times and stress for patients,"
Google isn't the only platform that has been working on the AI project for cancer detection. In July, the technological giant IBM also introduced three AI projects which focused on curing cancer. The organization made a significant contribution to the open-source community. Right now, there is so much more happening in the world… For instance, the Australian company Max Kelsen is working on developing AI models that can predict the effectiveness of cancer treatment. The company is massively investing in whole-genome sequence research and implementing better practices.
Initially, they are focusing on the immunotherapy treatment for melanoma and small cell lung cancer. Did you find this piece informative? Let us know your thoughts about the new AI model in the comments.